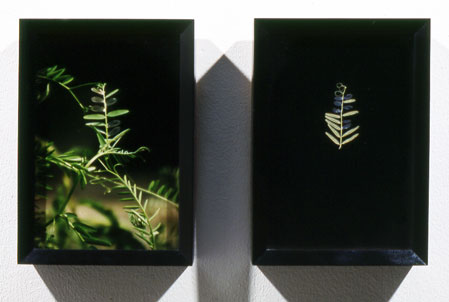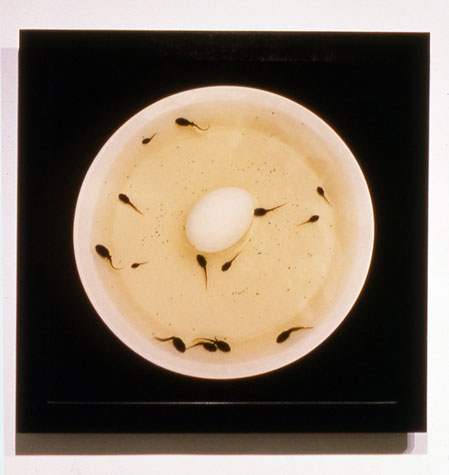 Transplant, 1998
"In my father's study in our summer cottage in the Finnish archipelago a certain kind of insect called a Jewelwing always dies in droves over the winter. I find many of their delicate green corpses on the windowsill at the start of each summer. Several of these wings were used to repair a plant whose leaves were the same shape as the insect wings."

Artificial Insemination, 1998
"Very spontaneous: a handful of tadpoles in water all fished out of a rainwater pond, a dinner plate from the cupboard, and a black t-shirt I was wearing at the time. A deliberate scrambling of the iconic scientific image of "when life begins."


She's pretty good, look at some more work here.